Happy Saturday! We have a new sketch challenge at Sketch Saturday.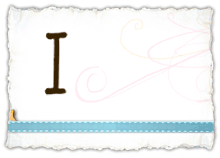 Here is Sketch #273 (designed by Jen):
Here is my interpretation:
I saw a fence in the border detail of the sketch. I used a PTI picket fence die that I've had for quite some time. So nice to finally use it :D
I stamped the fence with a woodgrain background from A|Muse and PTI soft stone ink. I was hoping for a white washed fence look, with a hint of the woodgrain showing thru. One more thing I've had for some time and finally used it.
The image is from Oak Pond Creations, an image that I won in a challenge. This image is called "Marie's Strawberries". I love strawberries.
Stamp: A|Muse woodgrain background
Patterned Paper: My Mind's Eye "Sunny"
Cardstock: PTI White and Pure Poppy
Dies: PTI Picket Fence, Nestabilities Circles
Copic Colors: R22, R24, R29, Y32, Y35, Y38, YG61, YG63, YG67, W1, W2, 0
You can see all the DT's beautiful creations using this weeks sketch HERE.
Thanks for stopping by...